EXPERIENCE THE KOREAN CULTURE AT THE VIETNAM'S GREATEST JJIMJILBANG COMPLEX
EXPERIENCE THE KOREAN CULTURE AT THE VIETNAM'S GREATEST JJIMJILBANG COMPLEX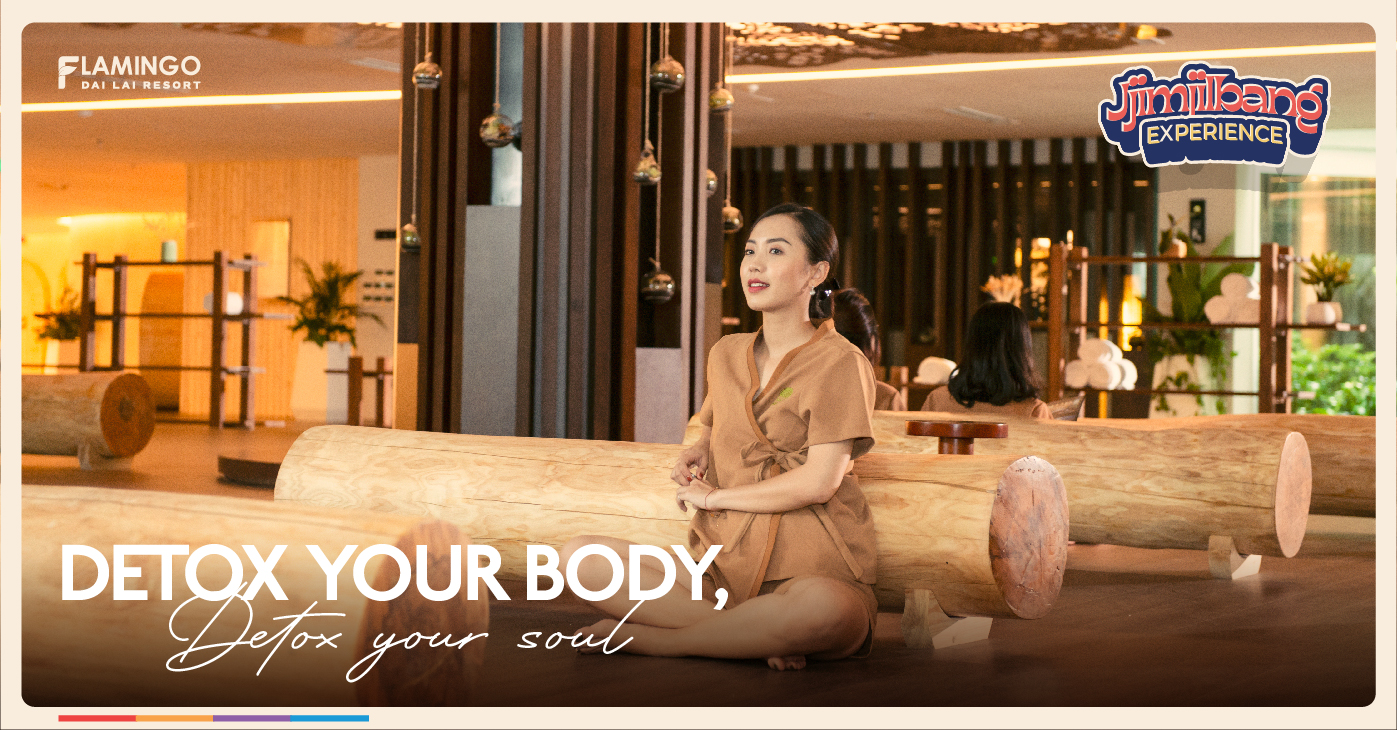 Jjimjilbang – the Korean public bathhouse has appeared in Vietnam in recent years and become trendy because of its popularity and the magical benefits for our health. Located in Flamingo Dai Lai Resort, the biggest Jjimjilbang Complex in Vietnam is the perfect place for you and your families to enjoy the priceless and memorable Korean sauna experience. 
Jjimjilbang – Signature of Korean Pop culture 
Originated in the 1990s, Jjimjilbang has become very trendy in Korea. At first, Jjimjilbang were just small, normal public bathhouses, however, it has "upgraded" from time to time to become a developed business model. 
Jjimjilbang means "sauna space" (Jjim Jil: sauna; Bang: room), which includes numerous rooms set up at various temperatures for different relaxation purposes. The walls of the sauna rooms were made from a combination of wood and different types of rocks and stones to create a natural scent in a cozy atmosphere. 
Jjimjilbang has become a signature in Korean pop culture due to the fact that everyone can enjoy this sauna therapy.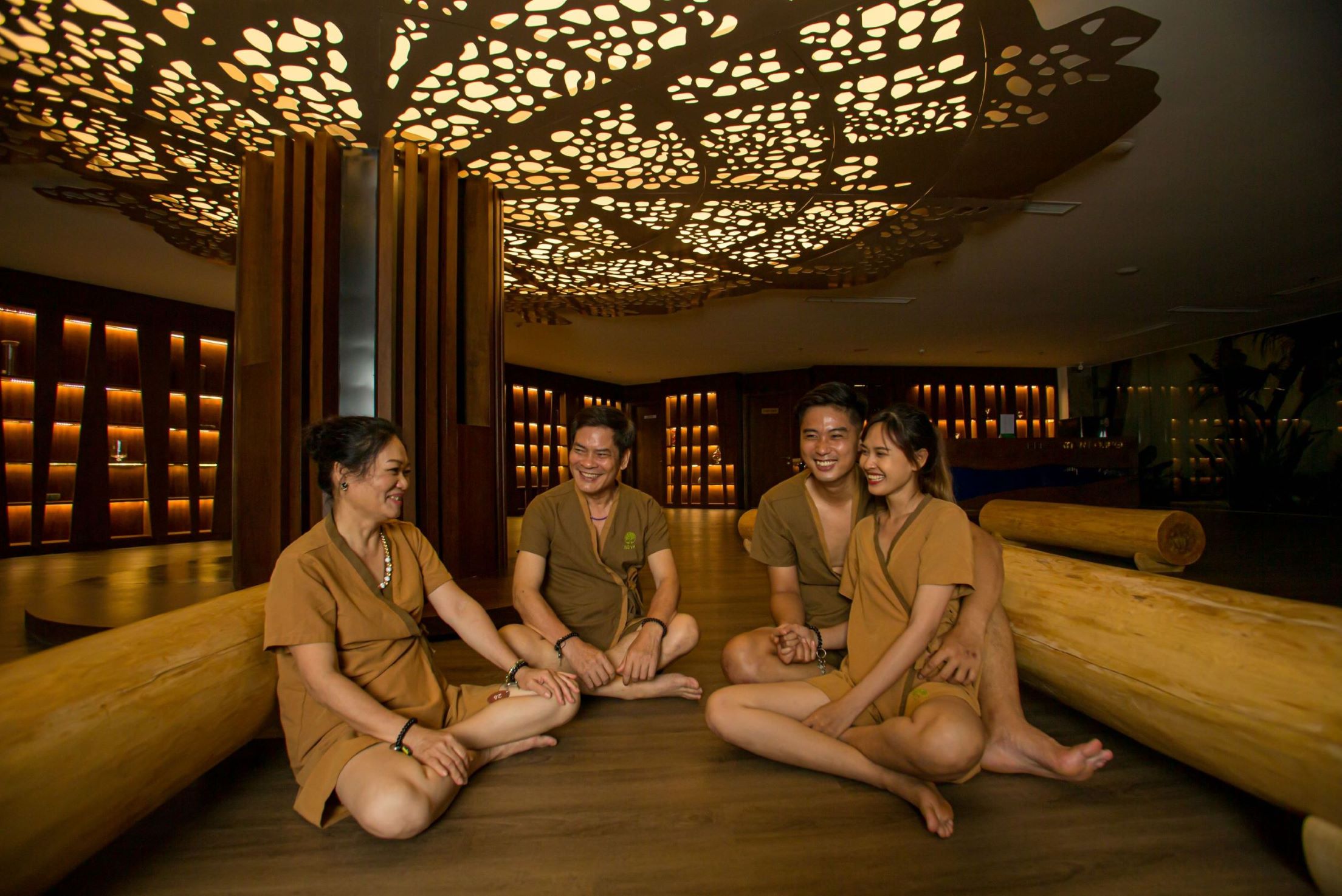 Jjimjibang and its magical benefits for health 
Jjimjilbang uses the Chun Gi To – a type of air energy to interact with body temperature. This is a mineral combination from natural resources, taking advantage of different kinds of rocks, stones, and natural air power. 
Chun Gi To in Jjimjilbang is proved to have a positive influence on the nervous system. Besides, Jjimjilbang also helps reduce fat and detox the entire body, boost the immune system, and prevent dangerous health issues such as heart diseases, gout, and cancer. To conclude, Jjimjilbang helps you become healthier, younger, and prettier. 
Jjimjilbang therapy also helps reduce stress and improve mental health problems. Moreover, Jjimjilbang helps develop blood circulation to have smooth, bright, and shiny skin. 
The biggest Jjimjilbang complex in Vietnam at Flamingo Dai Lai Resort
Hallyu fans in Vietnam are familiar with Jjimjilbang, however, they could only dream to have a chance to come to Korea to enjoy this unique experience. 
There is no need to go to Korea when we have the Jjimjilbang Complex at Flamingo Dai Lai Resort, a relaxation paradise inspired by your favorite K-dramas series. 
The Jjimjilbang Complex at Flamingo Dai Lai Resort includes 8 therapy rooms: Gems, Loess, Ion & Color, Rock Salt Stone, Lava Rock, Oxy – Hinoki, Snow, and Infrared Rays. Each room contains multiple special materials which are not only good for health but also remain the original Jjimjilbang community model. 
The sauna space is designed in Korean style, creating a comfy atmosphere for guests to relax and re-innovate their energy. Friends and Families can chat while taking the sauna in an open Jjimjilbang space.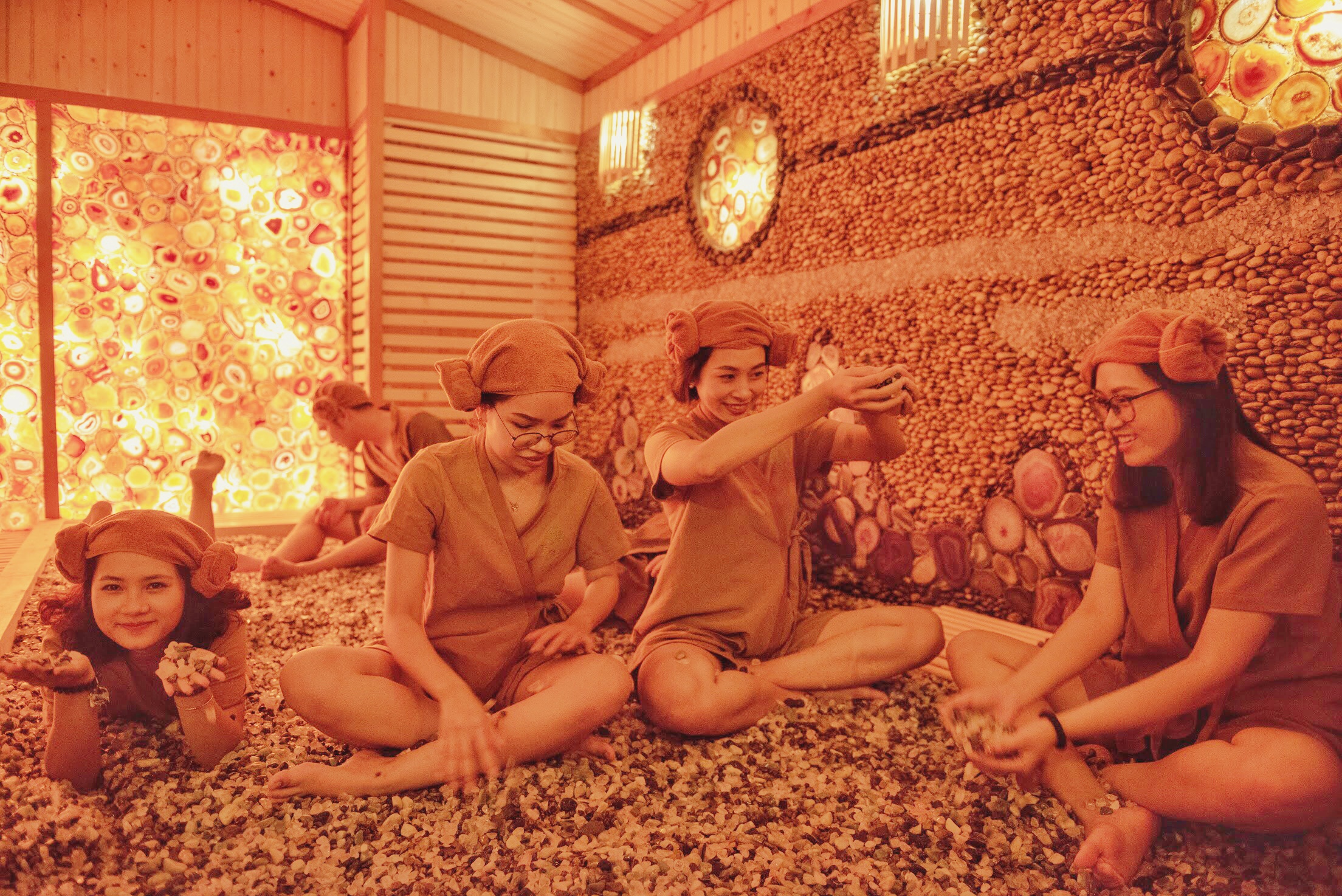 Besides the 8 Korean-style therapy rooms, the Jjimjilbang Complex at Flamingo Dai Lai Resort also has a "Capture Youth" menu which includes healthy and hearty meals to maximize the benefit and upgrade your experiences. 
Snacks: Hard-boiled eggs, Biscotti, Rice drink, Beauty Sweet Gruel,… 

Hearty soup and porridge: Dove porridge, Beef and Pumpkin porridge, Seaweed soup,…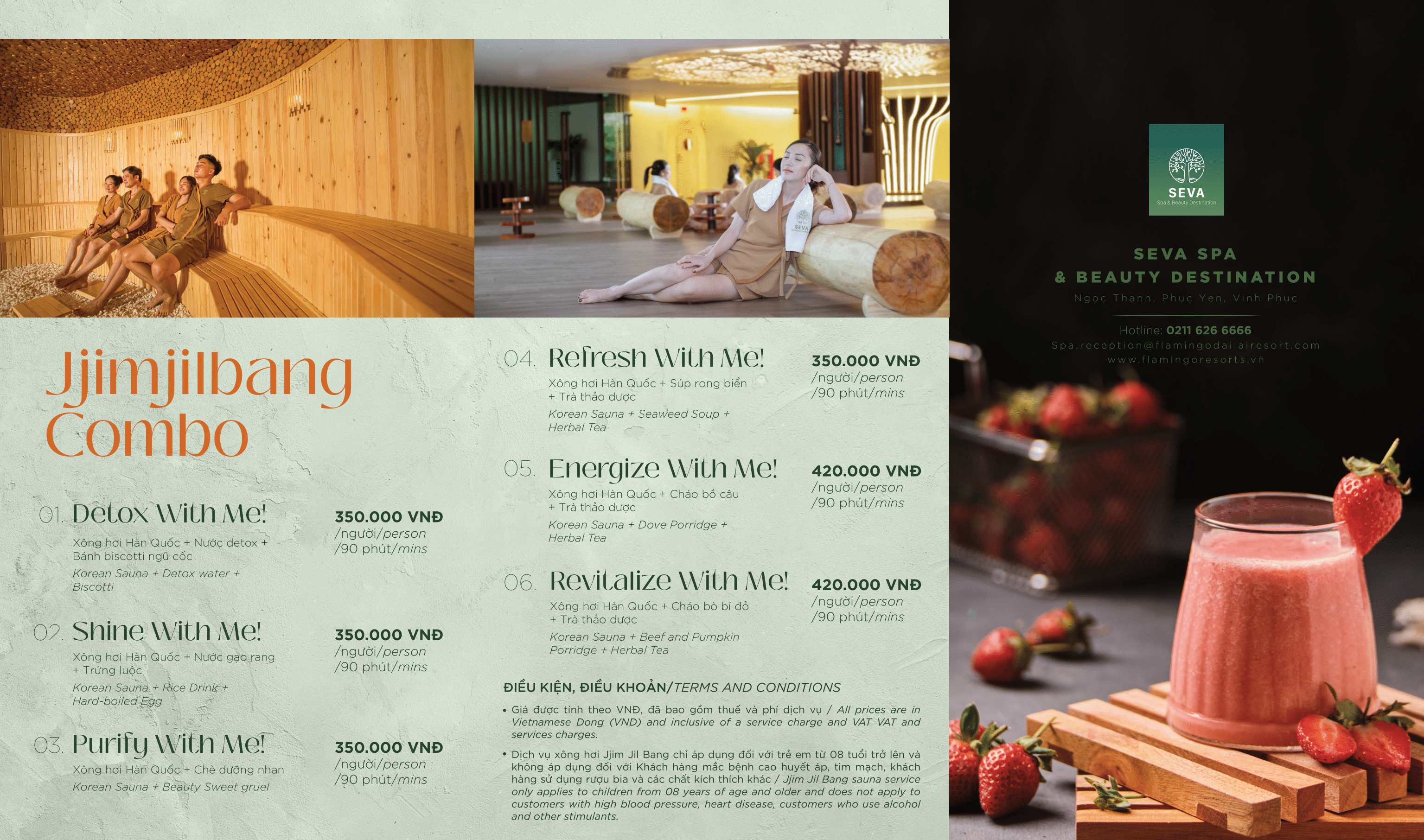 At Flamingo Dai Lai Resort, every 5-star service such as Korean Jjimjilbang Complex always receives positive feedback from the customers thanks to the professionalism and high quality. Let's spend time visiting the Korean corner in Dai Lai to find peace and chill in your soul. 
Contact us at 0211.626.6666 or 034.500.2299 to experience the biggest Jjimjilbang Complex in Vietnam with exclusive packages! 
có thể bạn quan tâm
Đang cập nhật nội dung ....