Soul of the Forest music night show Muse captivates audience
Soul of the Forest music night show Muse captivates audience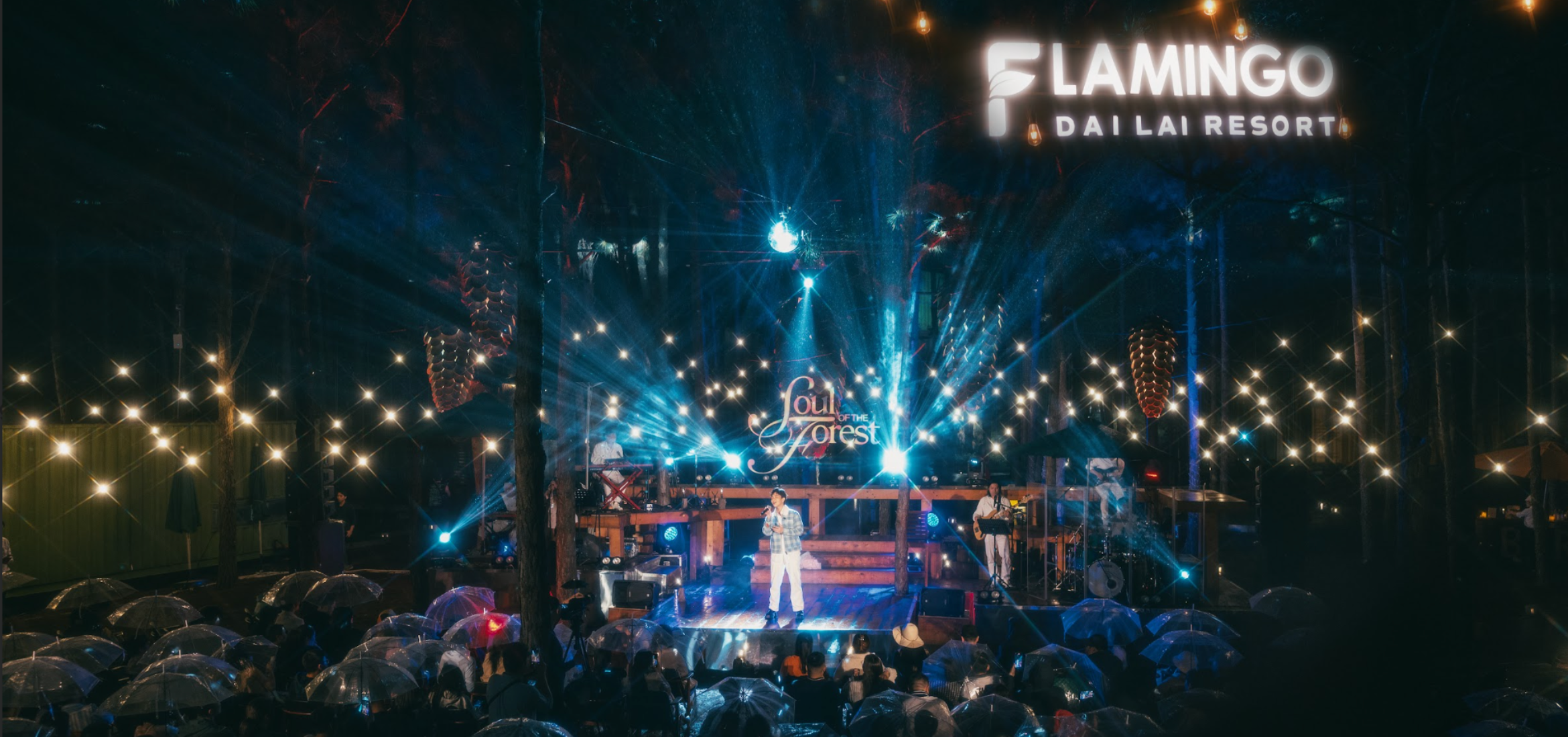 The music night show took place in early April, when the northern region witnesses the changing seasons. The late spring rain made the music space in the pine forests even more sparkling and seemed to be a catalyst to help artists become more sublimated on stage. It was a memorable experience for the audience who came to Flamingo Dai Lai to enjoy the Soul of the Forest music night show.
Hoang Dung is the muse of Vietnamese music
Hoang Dung is a young, multi-talented artist in Vietnam's music industry. In addition to his charismatic voice, he is also a respected composer. As the theme of the music night show, Muse is also Hoang Dung's most successful musical product. Since the hit went viral, his fans have fondly called him the muse singer of Vietnam.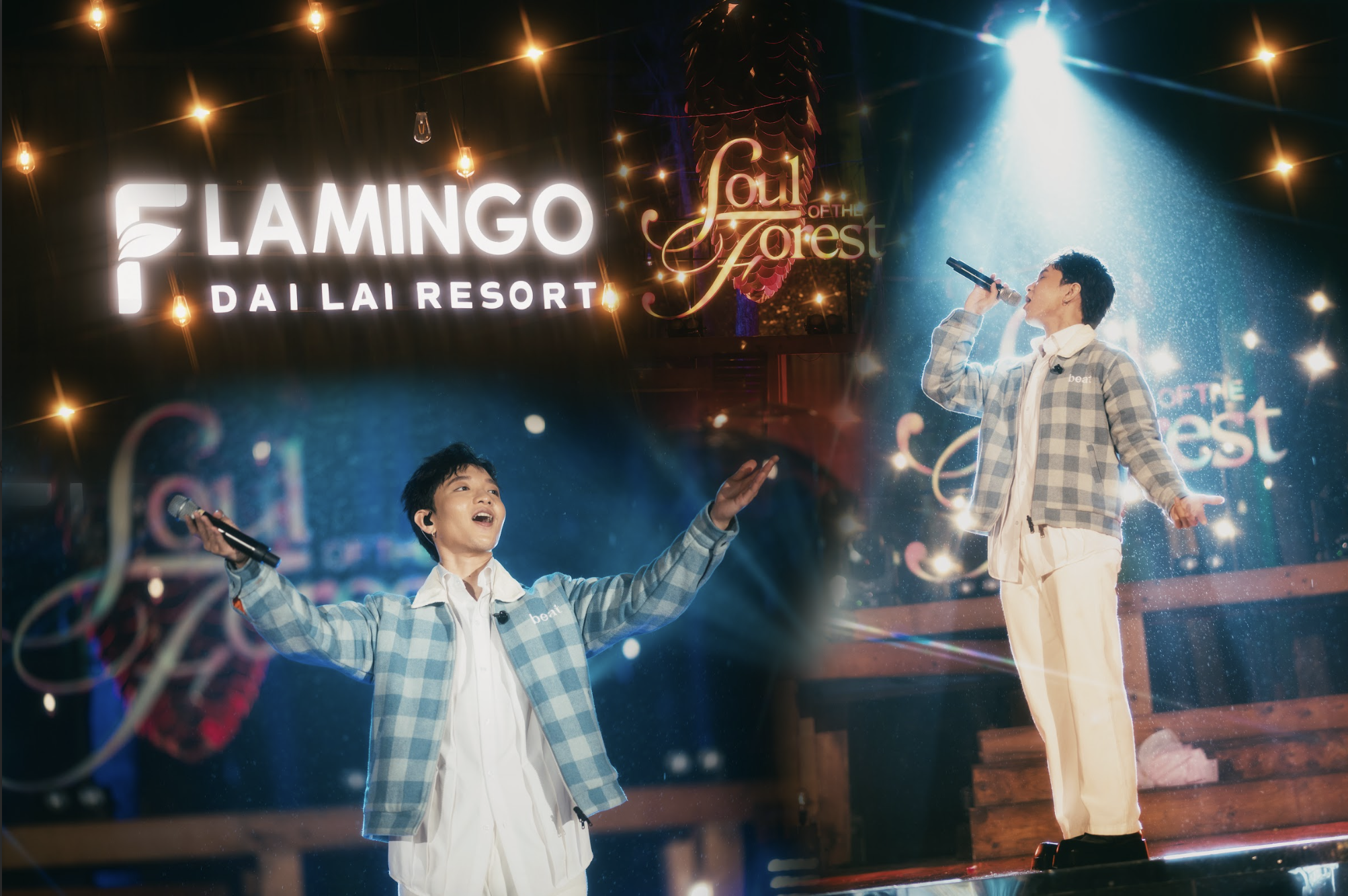 Vicky Nhung made a strong impression with her first performance at Soul of the Forest
As a product of popular music competitions, Vicky Nhung conquered the audience with her powerful voice and quality music. She sang Chill with Vicky Nhung, which attracted millions of views on her online video platforms. She also performed Mot thuo yeu nguoi (Once in love), Gia nhu ta chang biet nhau (If only we had never known each other) and Phai dau cuoc tinh (Fading love).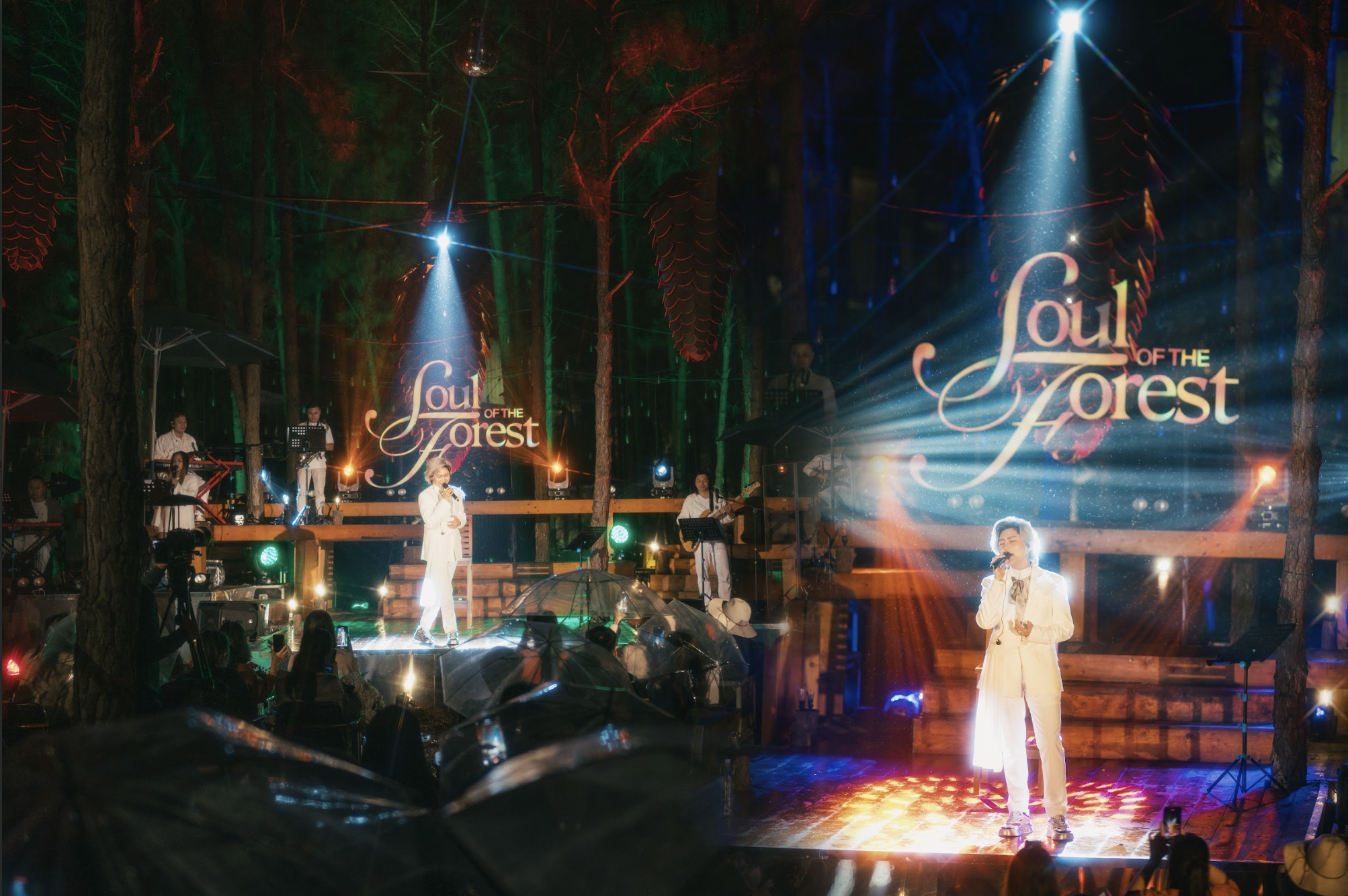 The show left a beautiful impression in the hearts of the audience. The next night, with the theme Buoc qua nhau (Step through each other), is taking place on April 15 with two unique musical voices, Vu and Gigi Huong Giang.
Please call the hotline on 09866009393 or 0868109393 to book a lovely seat under the green pine canopy at Flamingo Dai Lai and enjoy the Soul of the Forest.
Soul of the Forest offers a top-notch musical experience that is full of emotions, along with a world-class sound system and top Vietnamese artists. Taking place twice a month at Flamingo Dai Lai, the series of musical nights in the middle of the pine forest is not to be missed.
Promotions for customers of the music shows:
- Early bird pricing for those who book seven days in advance
- Round-trip shuttle bus service from Hanoi to Dai Lai
Hotline: 086.810.9393 or 098.600.9393
có thể bạn quan tâm
Đang cập nhật nội dung ....