Gracefully placed at the top of Wyndham Grand Flamingo Cat Ba Resort with a majestic panoramic bay view, Lan Ha Sky Bar offers an absolute cloud-nine relaxation in a melodic atmosphere and premium beverages.
Detail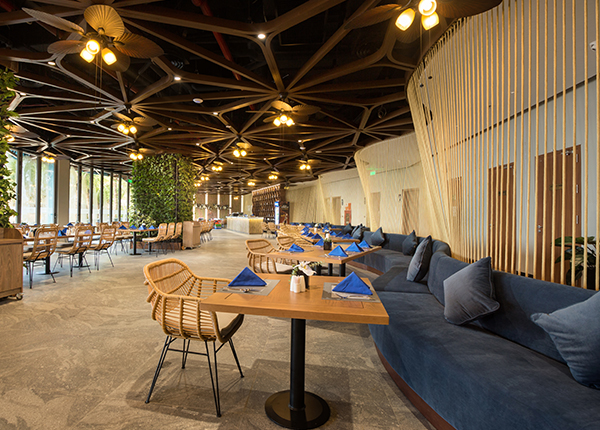 The restaurant serves typical Vietnamese dishes with an ancient, unique and elegant design. Coming to Bamboo Restaurant is coming to the origin of Vietnamese cuisine to savor the culinary flavor which is hard to find elsewhere.
Detail
---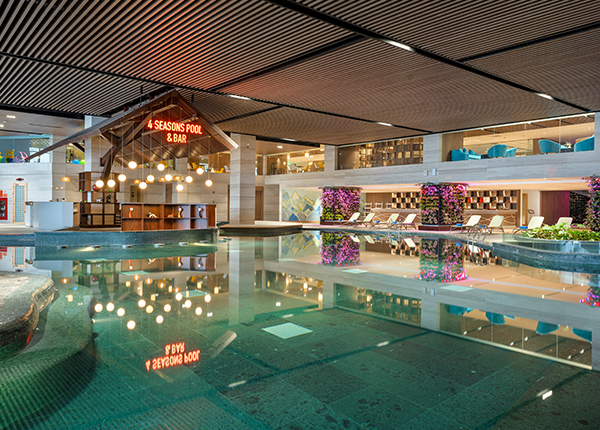 Chill out in the cool blue waters overlooking Cat Ba Bay and enjoy a refreshing drink from the Pool Bar.
Detail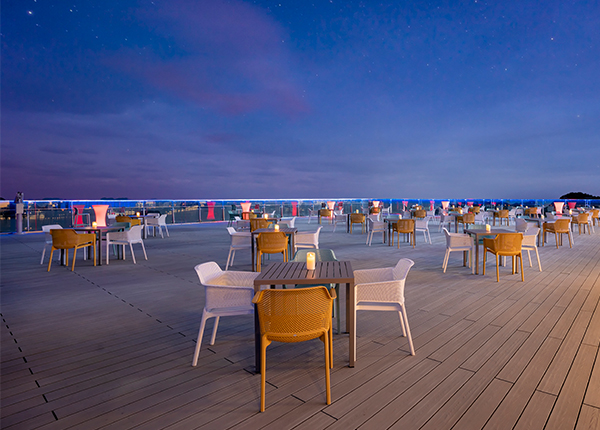 The best spot on Cat Ba Island offering panoramic views of Lan Ha Bay, where you can enjoy hand-crafted cocktails, selected wines and spirits and take in a peaceful setting before and after dinner.
Detail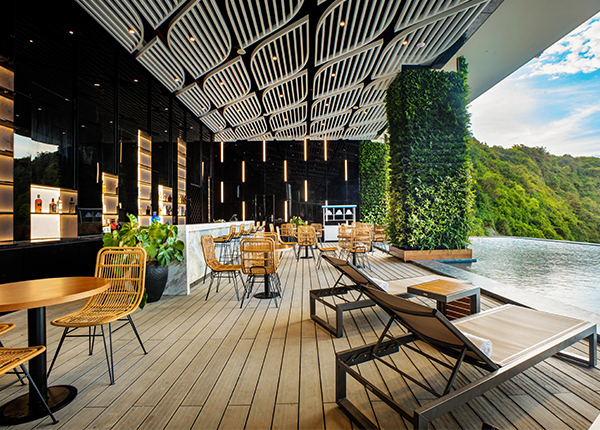 Sea Pool Bar là nơi mọi du khách có thể rũ bỏ muộn phiền để đắm chìm trong giai điệu thăng hoa, ngắm đại dương bao la.
Tất cả được thiết kế để mang đến trải nghiệm tuyệt vời đậm chất nghỉ dưỡng chốn thiên đường.
Detail